6 Days of Christmas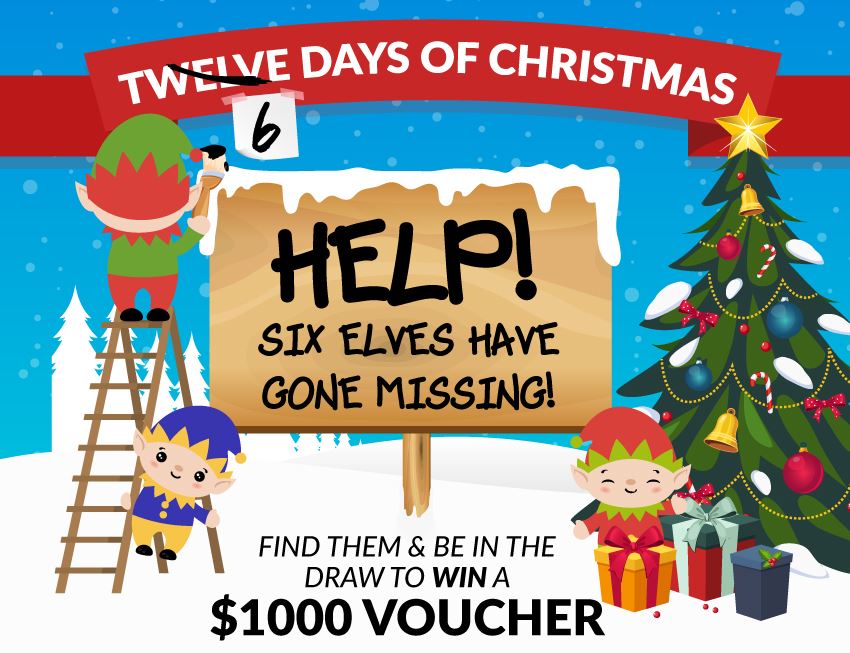 Six of our elves have lost their way on our website!
We have reports that they are trapped in pages on the website that were featured in our Echidna Bulletin (PDF). We've been searching for them for hours, but we need more help. If you can locate our 6 missing elves, you'll go into the draw to win a $1000 voucher!
When you find an elf, be sure to click on them and fill in the form. You won't be eligible for the reward unless the form is completely filled and submitted.
Stay Updated
Reports of the missing elves will be delivered via email, if you're not already subscribed to our newsletter be sure to create an account on our website and opt-in to our newsletter.
Each email will include our latest report on one of the missing elves. Make sure you read the entire email to find all the clues you need!
One elf will appear with each email so stay tuned.
Terms & conditions
Locate the hidden missing elves across the Echidna website (Elves will appear with each email).

Customers can only enter once on each elf found.

Fill out the entry form including your full name, email address, phone number and answer the question.

It is the responsibility of each eligible entrant to ensure that their details are correct.

Competition closes 17 December 2018 at 9am AEST.

The winners will be drawn by random on 17 December 2018.

W

inners will be notified via email or phone.

The winning vouchers cannot be exchanged for cash.

It can only be used on products featured in our Echidna Bulletin. The voucher is worth $1000AUD. The voucher will expire 17 December 2019.